---
We helped them choose tile and granite that would complement their white painted maple cabinet choice. Notice the fine detail in the crown molding along the top of these beautiful cabinets.
---
They chose to continue these cabinets throughout their newly built home in the bathrooms, laundry and kitchen. We installed the custom lighting for the kitchen to add emphasis to the back splash and cabinets. It adds warmth to the room and makes it more comfortable in the evenings.
The granite counter tops are a high grade with beautiful large black, white and gray crystals throughout. Easily costing over $5,000 but the finished product is worth it. The tiles in the kitchen back splash were cut to a brick pattern and look excellent with the metal tiles and strip.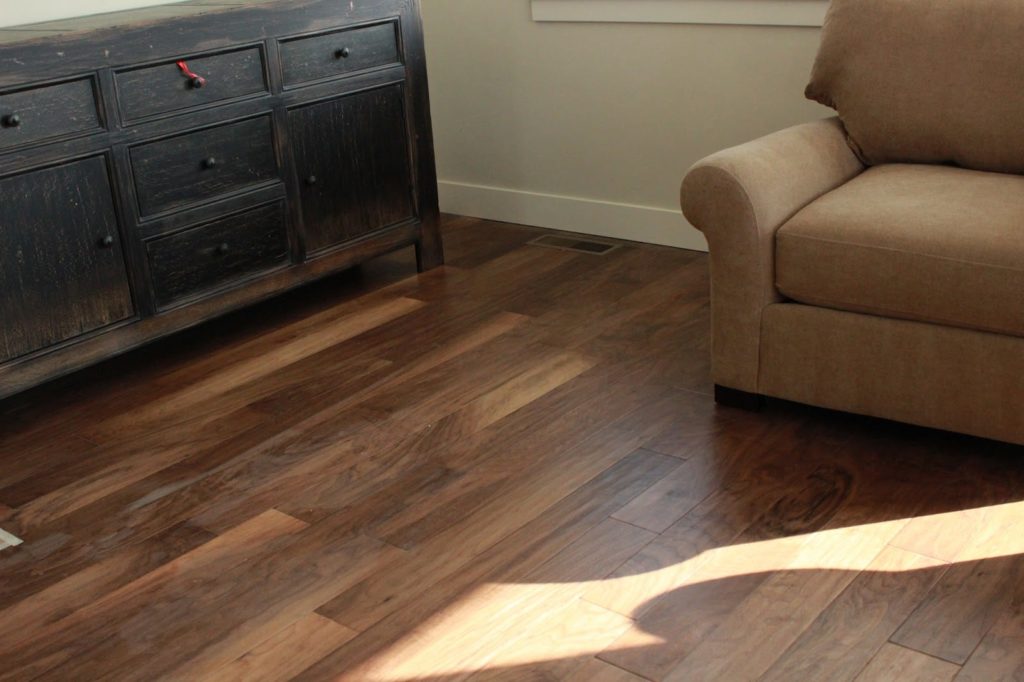 Also we added a classy custom banister just off their entryway in addition to other custom built cabinets throughout the house.
These are the bathrooms. They both have the same granite counter tops that are used in the kitchen. The one inch strip Emser tiles in the master bathroomgives extra texture and sparkle to the room. I absolutelyloved the way this room turned out. We did the tilethe granite countertop, the mirror, and the cabinets.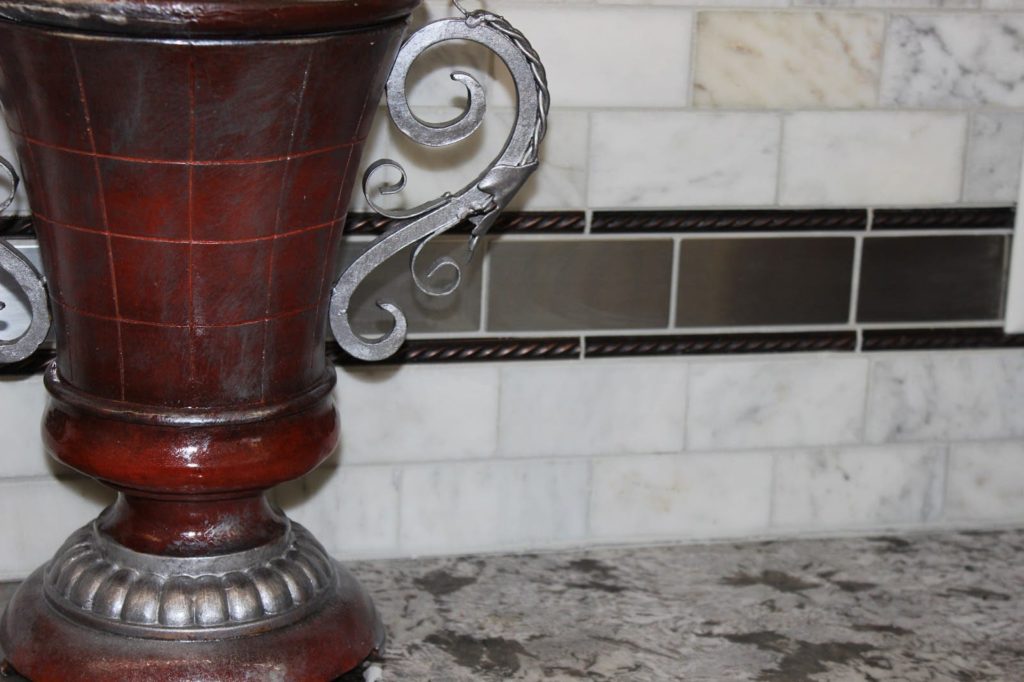 This is the family room. We built the fireplace mantle and installed the tile surround. It is the same marble that is in the kitchen backsplash. Our cabinet guy does such a great job, everything is made high quality with an eye for detail.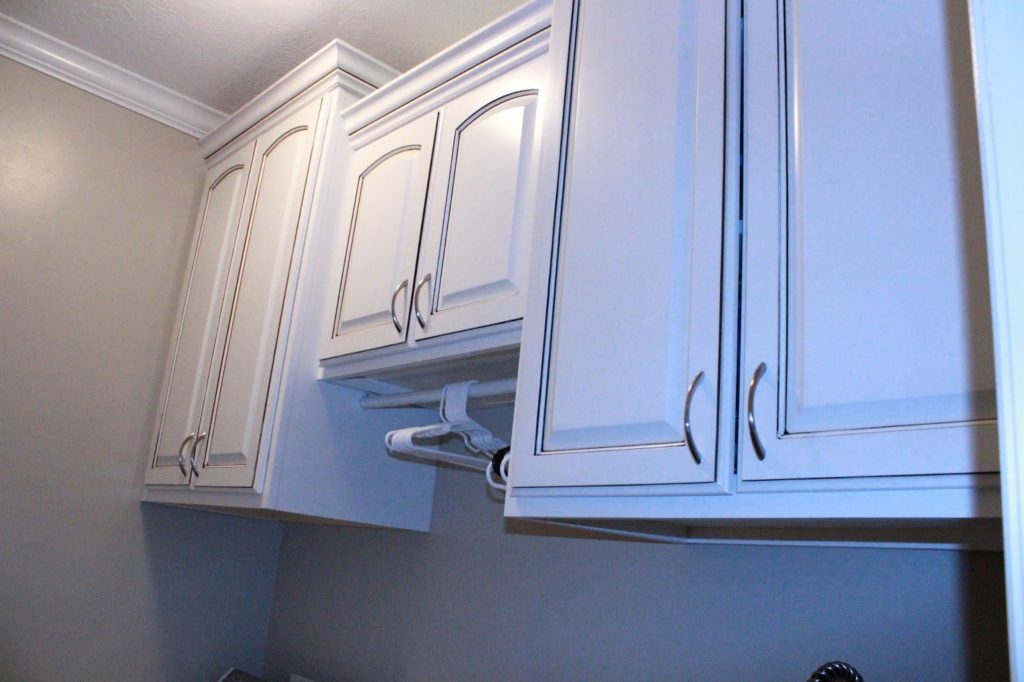 This entertainment center was custom made for their entertainment room. It takes up the whole wall, and has all the electrical switches built in and hidden as well. Here it's shown with the lighting on, custom lighting can really help give your large built in extra dimensions.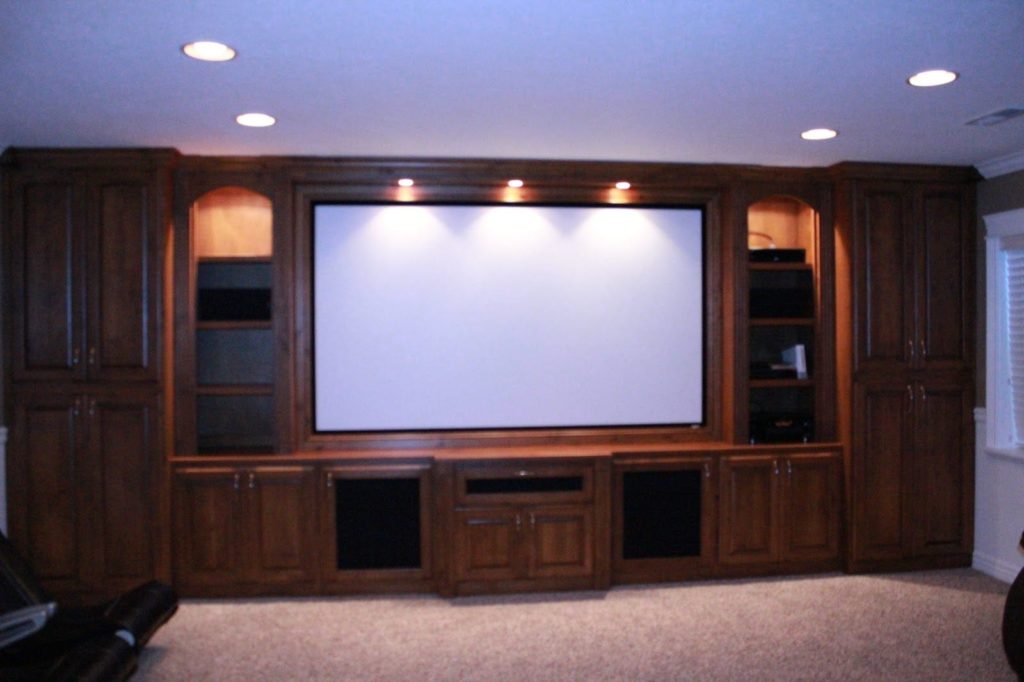 Here's the place it all started- the laundry room. As you can see by bringing that continuity into the rest of the house really makes everything look good together. It was fun to go and see a house completed that had so many things we have done, and how awesome everything looked. Let us know what you think.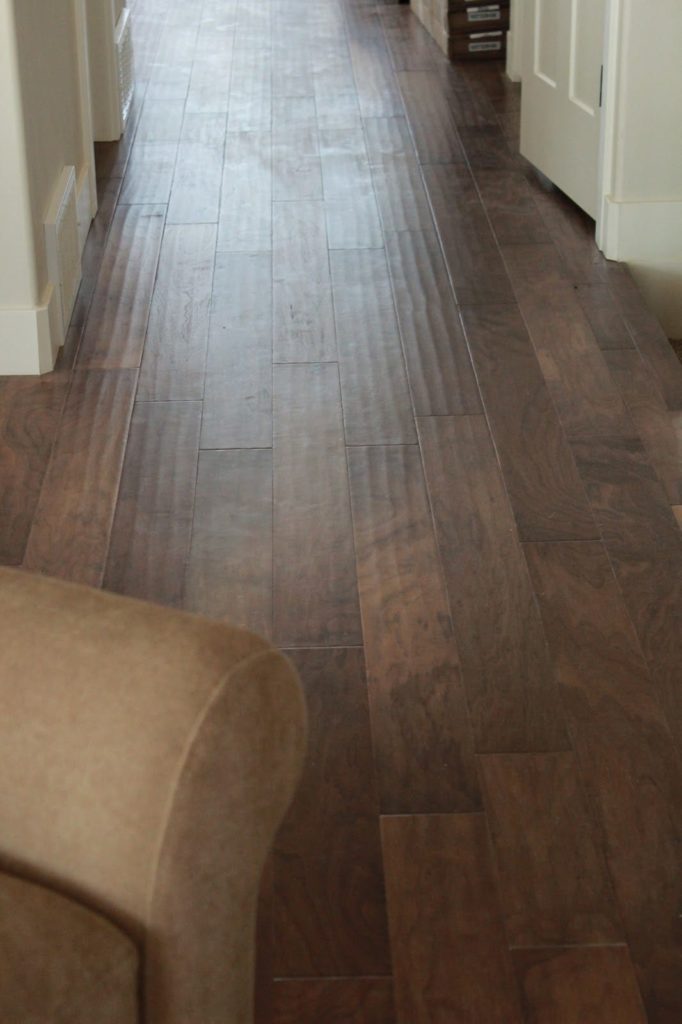 Thanks, DHI
---
Hardwood, Cabinets, Tile, Carpets, and more.
DHI Flooring Warehouse
701 South Main Street
Spanish Fork, UT 84660

Store: #801-798-3135
Fax: #801-798-3137