PORCELAIN
Porcelain Tile is made with refined materials at high temperatures to make it durable. This durability makes it a great option for high traffic areas. Scratch, water, fade and even fire resistant; there is not much this tile won't hold up to. Due to its construction porcelain tile is very dense and non-porous. This makes it very stain resistant and easy to clean, the lack of pores even help keep bacteria at bay. The drawback to porcelain? Cost. Porcelain tile tends to be more expensive than other ceramic options.
Heavy/High Density
Water/heat resistant
Durable
Less cracking/chipping Stain Resistant
No Sealing
More Expensive
Low Maintenance
Great for Allergies
Not Porous
Difficult to Cut
Exterior/Interior Use
CERAMIC
Ceramic tile is similar to porcelain in its construction. The main difference is the temperature it bakes at. Ceramic Tile is fired at lower temperatures than porcelain. The low temperature makes ceramic softer and easier to cut. Ceramic is also made with coarser material which in turn makes it more porous. Those enlarged pores make it more susceptible to water making ceramic less suited for water dense areas such as showers. Ceramic will require regular sealant after install. Ceramic Tile is known for its wide variety in patterns and styles but perhaps the biggest benefit of ceramic tile is its cost. Ceramic tends to be the least expensive of all the tile options.
Porous
Soft
Easy to cut
Sealing Required
Not water resilient
Cheaper
Prone to cracking
Design/Color Options
Can collect Dirt/Allergens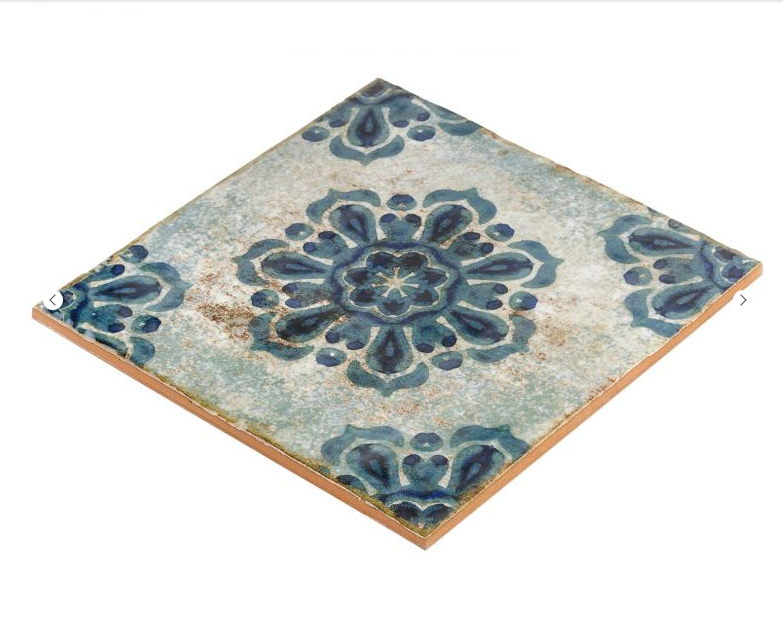 CEMENT
Cement tiles, while not as common in the past, are making it big now. Handmade and all natural make these tiles unique. They come in various bold styles and designs that get more bold with age! Cement tiles tend to experience color change over time giving them a patina look. Some people love this and some people don't. Like ceramic it is porous and can stain easily. Unlike ceramic though, cement tiles are dense/heavy and very durable. They also can be used in wet areas that ceramic can not. Cement tile does tend to be higher in the cost than both ceramic and porcelain tiles.
Heavy
Stains Easily
Needs to be sealed
Bold Design
Handmade
Durable
Develop Patina over time
Very Porous
Grout can stain the tile
Expensive
Environmentally friendly (All Natural)
Can use in wet areas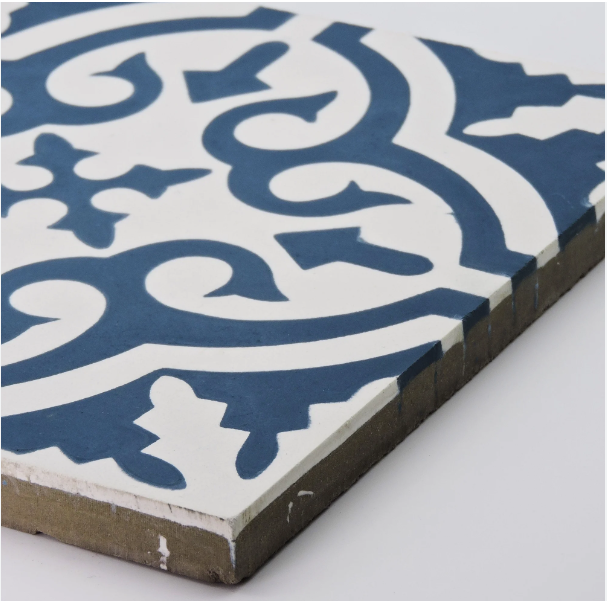 GLASS
Glass Tiles are unique in that they are considered fragile pre-install and durable once installed. They are not easily prone to chipping and cracking once installation is complete. They are non porous making it a great option for showers and other areas that will be exposed to water. They are also resistant to mildew and mold and are easy to clean. They do well in high traffic areas and areas exposed to light as they are extremely fade and stain resistant. All these great benefits come at a price. Glass tiles are more expensive than porcelain, ceramic and cement tiles.
Non porous
Easy to clean
No Water absorption
Eco Friendly
Resistant to mold and mildew
Expensive
Breaks easy if not installed correctly
Resilient to stains and fading
Durable once installed-No Chipping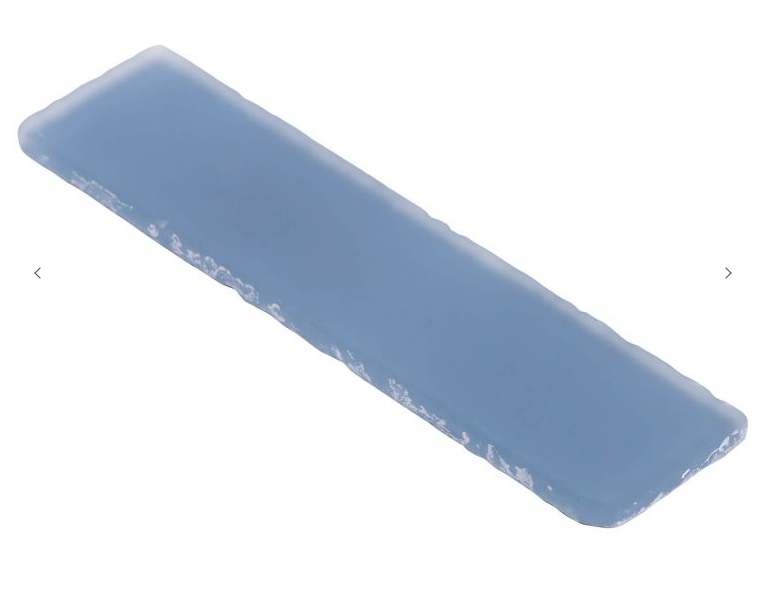 NATURAL STONE
Natural Stone Tiles are considered the most luxurious of the tile family. They have a reputation for being long lasting both in durability and timeless in style. They are great for both indoor and outdoor use. Natural stone tends to keep cool in the summers and hold heat in the winter making it a good option for extreme climates. While stone is considered durable it does have its weaknesses. Depending on the stone you select you may be prone to stains, chips and scratches. Natural stone tends to be more porous too. Natural Stone tile is the most expensive of all tile options.
Great for outdoor and indoors
Stays cool in summer & holds heat in winter
Controls Allergens
Expensive
Slippery
Easily stains, chips & scratches
Heavy
Color varies
Timeless
More porous
Long Lasting